CPCWHS1001 - Prepare to work safely in the construction industry is a unit of competency accredited by the Australian Skills Quality Authority (ASQA).
See: What is an accredited course?
It is equivalent and supersedes CPCCOHS1001A - Work safely in the construction industry as of December 8th 2016.
Training package development
The training package is developed by Artibus Innovation, the Skills Service Organisation (SSO) commissioned by the Australian Government to support the Construction, Plumbing and Services Industry Reference Committee (IRC).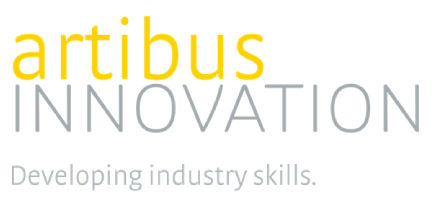 The committee is composed of members from various backgrounds and includes Master Builders Australia, the Housing Industry Association, CFMMEU, the Department of Defence, Hutchinson Builders and more.
The full list can be found here.
The training package is continuously reviewed. The latest revision includes a new section about the following 4 pieces of PPE commonly used on construction sites:
Hard hat
High visibility retro-reflective vest
Hearing protection
Eye protection
Course participant must demonstrate the correct fitting and wearing of the above PPE.
Why complete this unit of competency
CPCWHS1001 - Prepare to work safely in the construction industry is a core unit of many accredited qualifications (including apprenticeships; eg. Certificate III in Carpentry) and courses (eg. Diploma of Engineering Technology).
You can view the full list on the training package page.
Completing this unit of competency is also a requirement to obtain a construction White Card, and is thereby often referred to as the White Card course. WorkSafe Queensland calls the course General Construction Induction Training (GCIT).
White Cards are licenses required to enter and work on construction sites in Australia.

How to complete the training
The training is delivered by registered training organisations (RTOs). Course participants that successfully complete the training will be issued with a Statement of Attainment.
While the course used to be available online, only Western Australia and Tasmania residents are allowed to complete the training online since 2019, the rest of Australia requires the training to be completed face-to-face as part of the White Card licensing agreement.
See: White Card online, what changed?
Note: Queensland residents living in remote locations can apply for exemptions.
Completing the course with Tradie Training
Tradie Training (RTO number 45555) delivers training for CPCWHS1001 - Prepare to work safely in the construction industry at 3 locations in South-East Queensland: Brisbane Northside (Aspley), Brisbane Southside (Rocklea) and on the Gold Coast (Ashmore).
You can visit this page to sign up for the course: Queensland White Card course booking
You must bring 3 forms of identification displaying your name to the workshop, with at least one of them being a photo ID. You can view the full list of accepted IDs here.
Training pre-requisites
There are no enrolment pre-requisites. You can sign up for the training regardless of previous academic achievements or construction industry experience.
As with any Vocational Education and Training (VET) courses, you are required to submit your Unique Student Identifier (USI) to enrol for the training. USIs can be created for free using the Government USI portal.